UPCOMING EVENTS:
* October 4th- 21st- Fall break

* November 17-25th- Thanksgiving break

*December 22- January 13th - Winter break


Mission:

Legacy's mission is to develop students who are competent, confident, productive and responsible young adults who possess the habits, skills and attitudes to succeed in life.

Philosophy:

Legacy Charter School is grounded in the belief that when there is low threat and content is highly challenging, accelerated learning takes place.
---
View Legacy's Annual Report Card
Click on the School Years tab to the year you would like to review, then scroll through the pages until you find 478 Legacy Public Charter School (page 14, or close thereto). Click on the far left arrow, then click again on far-left arrow adjacent to 1340 Legacy Charter School. At that point, you should see the assessment outcomes for All Grades and by grade.
Legacy's Educational Program:
The Harbor School Method™
Legacy is committed to duplicating the highly successful educational model founded by Liberty Charter School in Nampa, and replicated by its Nampa sister school, Victory Charter School. This educational program, the Harbor School Method™, centers on the belief that education should be child-centered and built on high expectations for both student behavior and academic endeavor. In a Harbor School, decisions on every level are based on the question, "What's best for kids?" The method also proactively sets up an environment that allows students to focus on learning, while in a safe and secure setting.
​Legacy Charter School
4015 S. Legacy Way
Nampa, ID 83686
Phone: (208)-467-0947
Fax: (208)-467-0948
Powered by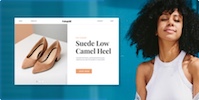 Create your own unique website with customizable templates.